What we've done!
Salumificio Santoro
The client
Tradition and modernity have made Salumificio Santoro a reference point for lovers of cured meats: the most famous capocollo is theirs....and it's on their IG!Cisternino rules!
Who has worked on this project
Advertising management
Copywriting
Graphic design
Marketing
Photo
Social media marketing
Video
Web Development
Cisternino rules!
Share your Capocollo in feed (and don't escape!))
Cured meats like you've never seen them before our photo and video editors have put the classic cutting boards in the cellar to present cured meats with their patterns, photos of seasonal and fresh recipes, colourful and lively settings that narrate the authentic Puglia. The products have been associated with a glamorous packaging and with each post a social strategy aimed for the brand awareness.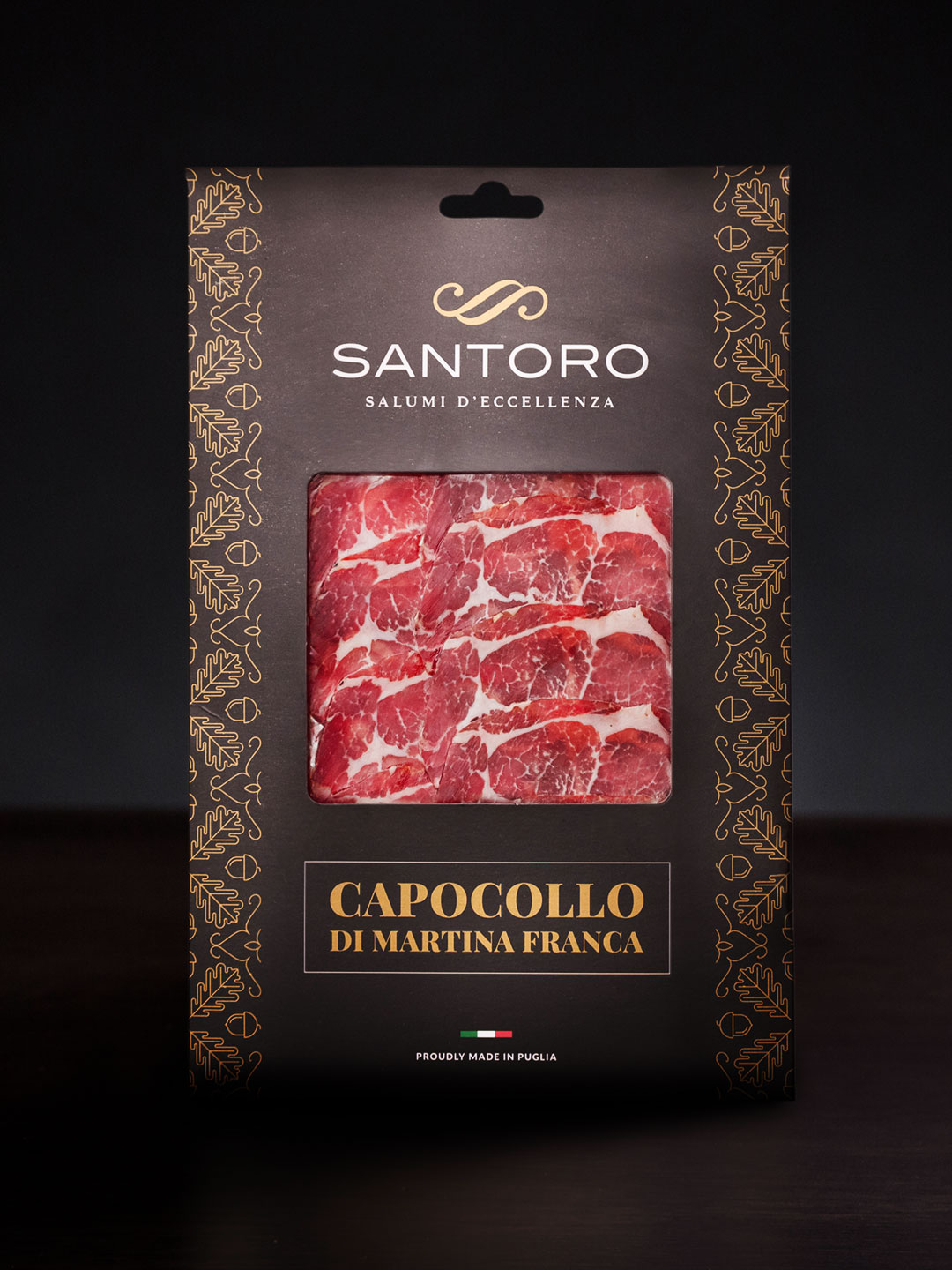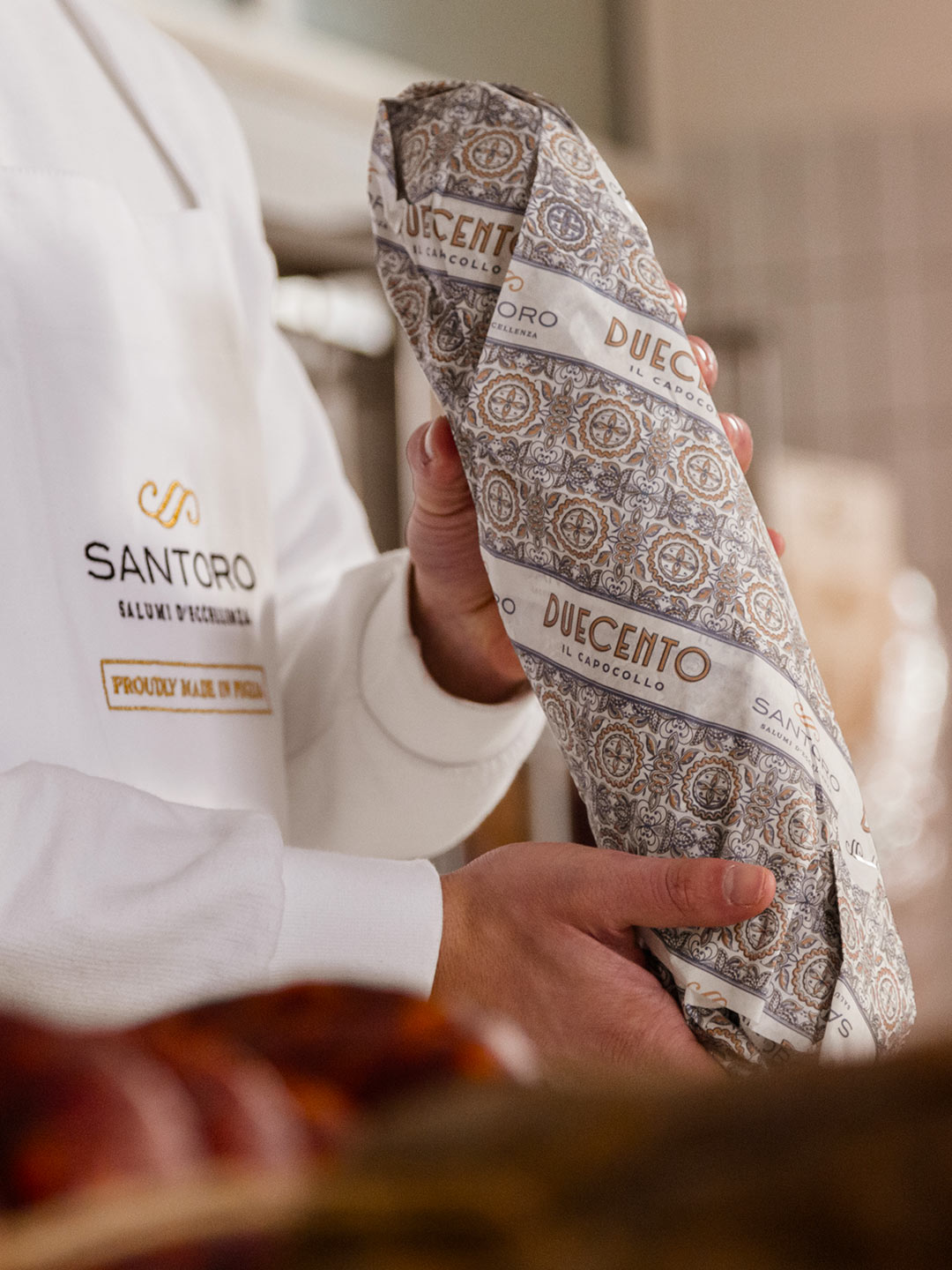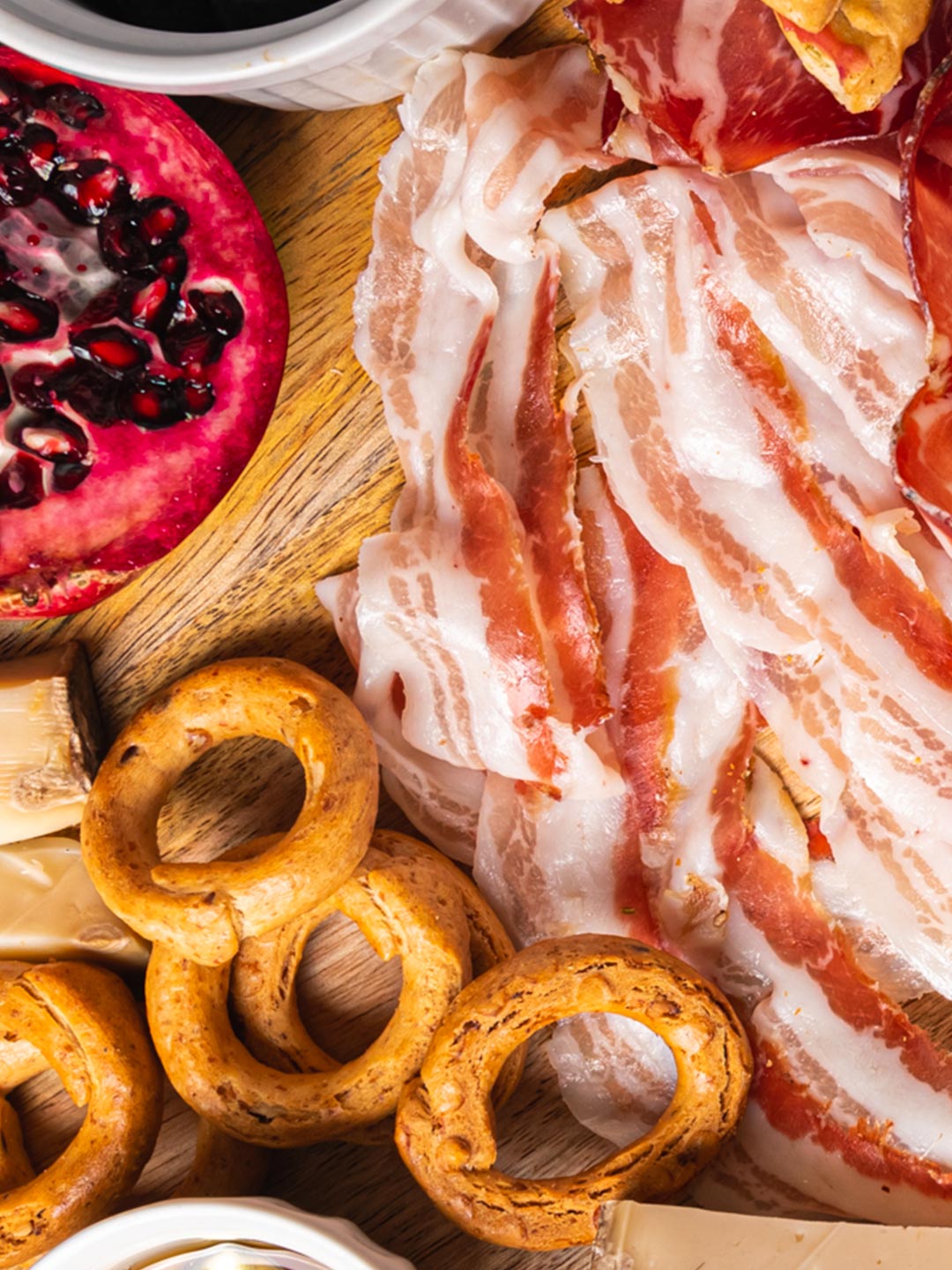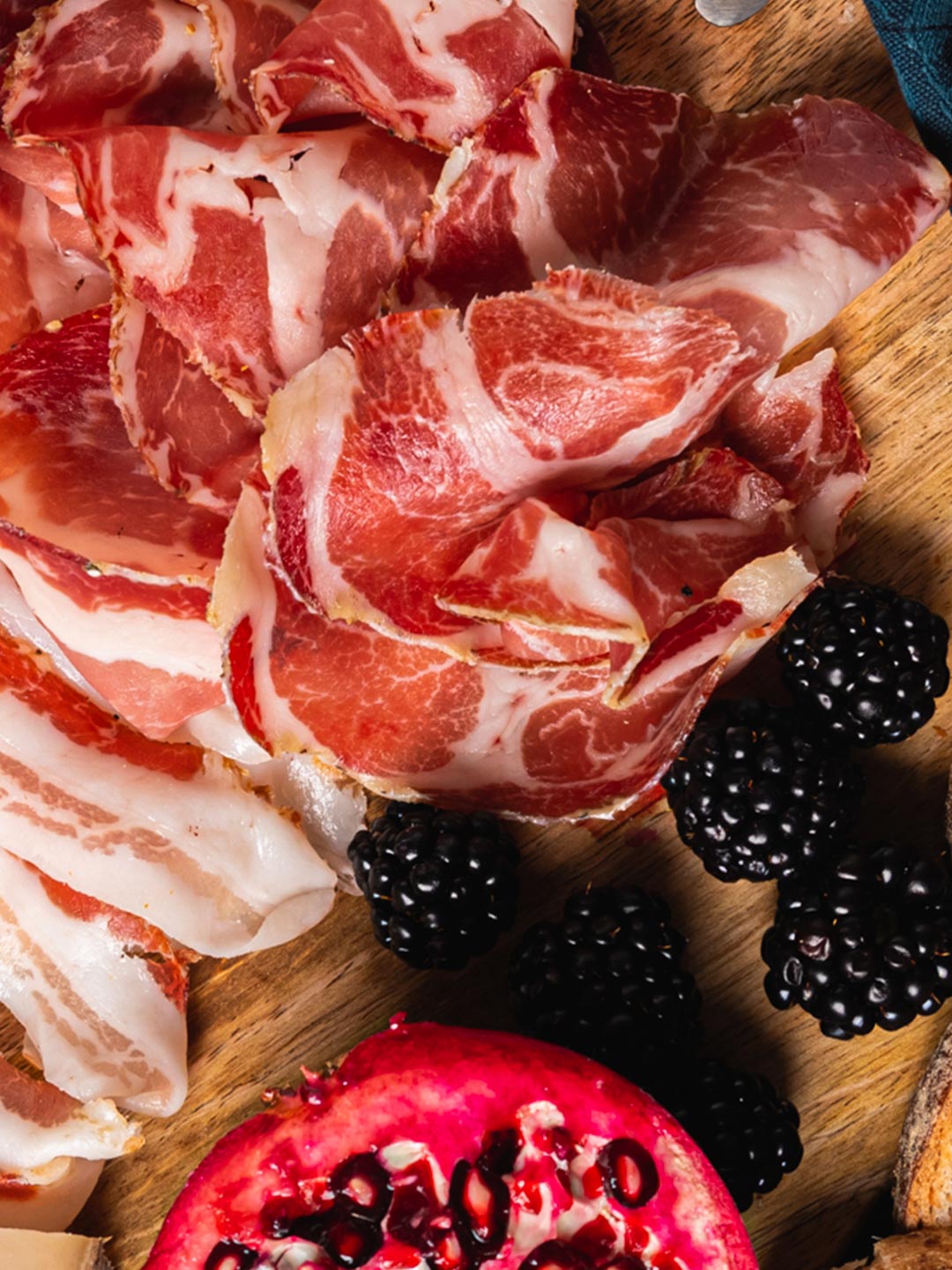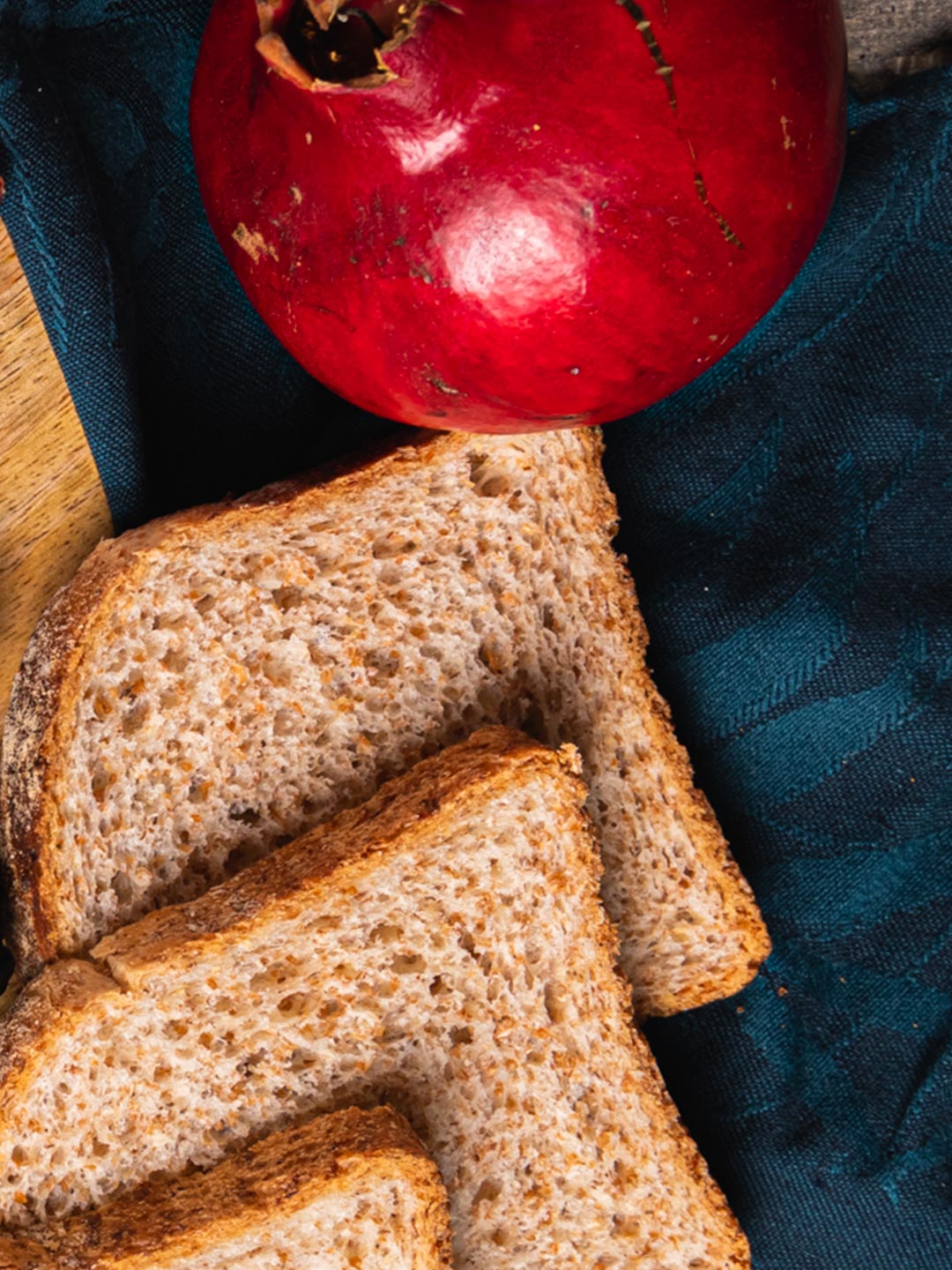 Sequin and capocollo
In the mirror
A group of nerdy programmers has developed the Salumificio's website and e-commerce, thanks to a targeted creative direction with a promotional launch, News lettering & Marketing Automation management.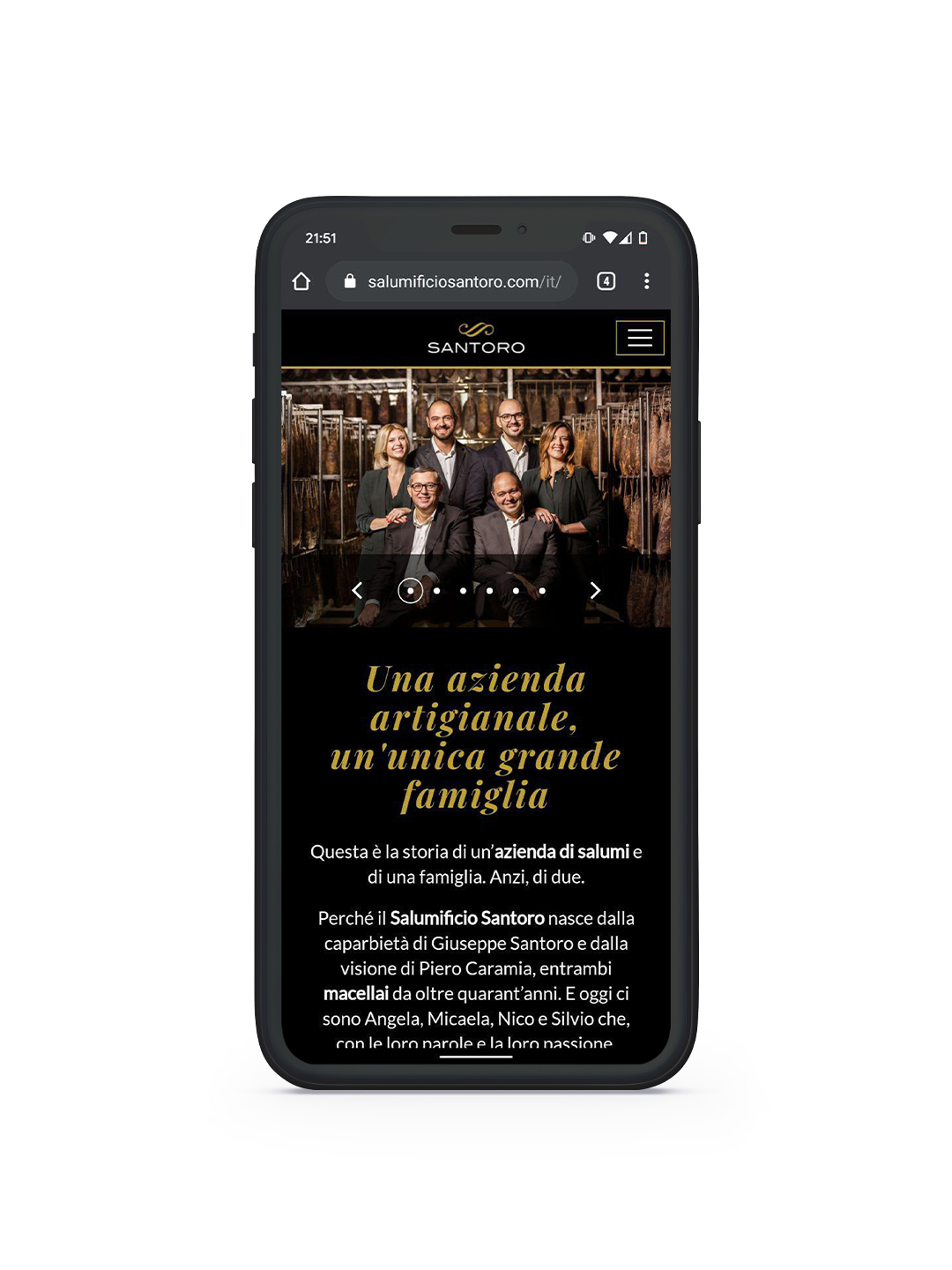 Want to know more about us? Look for us
ok google, tell me about capocollo
As soon as you ask Google, it will find differences between coppa and capocollo, or even the perfect formula for combining wines and salami... or all those other things that will wake up in the middle of the night just to eat a whole ham! (we gathered this from our articles and insights).
Articles and insights from the Salumificio Santoro website: here's what Google finds on the front page when you look for the difference between coppa and capocollo or the perfect formula for combining wines and salami, and all those other things that will make you come up with an incredible desire to eat a whole ham (at night). For Salumificio Santoro we have created article marketing contents supported by photos and videos to launch the organic traffic of the site without a glimmer of hope!